Our Unique Detailed Cleaning Method helps our clients to maximize time for the amount they pay, having a cleaning service that will let customers save money at checkout. Other companies train employees to collect time as much as possible, to charge more at the end of the service. ACY thinks of customer's economy. Our cleaners do many things, as fast as they can, doing their best, within a range of real time, not extending the time for the purpose of receiving more payment.
ACY has all customers satisfied by balancing: Quality-Quantity-Price.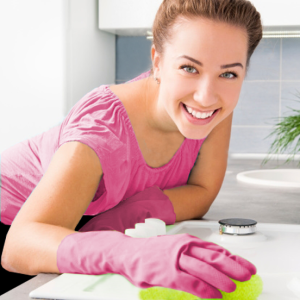 The Method is developed to clean from the top to the bottom, from the biggest to the smallest task.
Maids usually start washing and sanitizing the bathrooms. Then, in the kitchen, they degrease the stove, microwave, and appliances; wash counter tops and sanitize sink. Living room, family room, and bedrooms are dusted in detail. Floors are vacuumed/mopped.
Customers are welcome to customize the cleaning based on their needs. Our professional equipment, efficient products, and trained staff make an exceptional and luxury cleaning possible.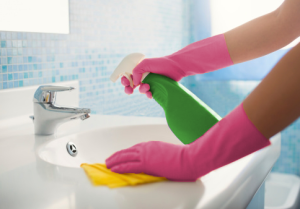 The Method is based on:
1. Detailed Cleaning
2. Use of appropriate professional supplies and equipment
3. Time optimized
4. Experienced staff
We do our best to assign the same cleaner, day and time after the First Cleaning. In order to keep the same person, we suggest customers be consistent with their schedules.
For One Time /Spring Cleaning / Move In or Move Out cleanings, customers could have 1 cleaner or 2 cleaners or 3, depending on the daily schedule, house's condition and size.
One Time Cleaning / Spring Cleaning / First Time Cleaning /Move In-Out Cleaning are charged per hour.
Regular Customers: weekly, biweekly, monthly, have a very reasonable price assigned, per cleaning.
With this Unique Detailed Cleaning Method, ACY serves all San Diego County and works 5 days per week.